Integrator RD Workstation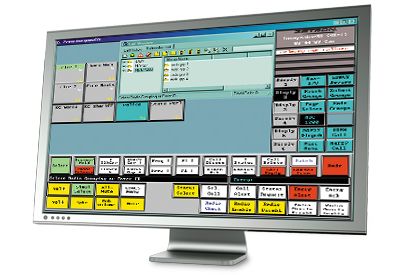 The Integrator RD radio dispatch workstation is an operator position designed for use with a Series 4000, which can be configured with up to sixteen Integrator RD workstations.
A workstation is comprised of Integrator RD radio dispatch software, a host computer, monitor, and the Model 4219 audio panel.
Integrator RD offers additional benefits associated with concurrent execution of other, well-behaved NT applications and the potential for a higher degree of functional integration.
Integrator RD is a member of the Integrator Suite, which includes:
Integrator 9-1-1 Emergency Call Taking
Integrator ACD Automatic Call Distribution
Integrator RS Reporting System
Integrator IRR Instant Recall Recorder
Product Features and Configuration
Supports up to 48 channels — any combination of radio, telephone, intercom or public address
Up to 16 operating positions — may be mixed with button consoles
Supports conventional (mouse driven) or touchscreen operation
Supports networked configuration with centralized configuration file management Up to 36 channel resource icons may be presented on one screen
Six screen select keys allow instant call-up of previously defined screens
Compatible with conventional (tone, DC, E&M) and trunked wireless applications (EDACS, iDEN, MPT1327/MAP27)
Integral component of the Integrator Suite
SPECIFICATIONS
Operating System:
Windows® XP Professional or Windows® Vista
Multi-Tasking:
Operation is warranted only when used
with Zetron provided or Zetron authorized
software applications
Hardware Platform:
All hardware components must be listed on
Microsoft's Windows® Compatible
Hardware Products list. PCI slots required
Processor:
350 MHz or faster, Pentium® or equivalent
Data Storage:
2 GB or more fixed disk drive, 3.5" floppy
drive, 24x minimum CD-ROM drive
Memory:
256 MB minimum for Windows® XP Pro
(512 MB recommended), 3 GB minimum
for Windows® Vista
Display:
1024 x 768 pixel (17" to 19") minimum.
Dual monitors recommended for
simultaneous operation with
Integrator 9-1-1. Touch screen supported
Video:
4 MB video memory minimum
Audio:
Sound card with speakers
Pointer:
2 or 3 button PS/2 Mouse, or equivalent
Serial Ports:
One free RS-232 port. Other Integrator
applications may require additional ports
Network:
Required for advanced options.
TCP/IP Protocol