Communications on the Move – Interoperable, rapidly deployable mobile command center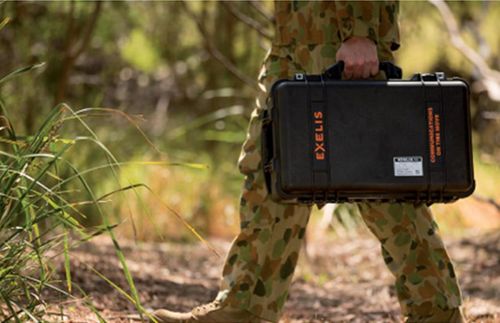 Interoperate with other agencies
Personnel in deployed environments often need to interoperate with other agencies. Using existing communications equipment combined with the Communications On The Move (C-OTM) package, personnel can easily and quickly establish an automated command centre and rapidly bridge the gap and interoperate with other agencies.
Rapid Deployment
Providing a truly interoperable communications solution, the lightweight and transportable, C-OTM integrates disparate technologies including radios, cellular equipment, IP and analog phones. By easily being deployed in the field, users have the benefits of automatically routing, patching and conferencing in with multiple agencies through one command center.
Mobile Command Center
As a standalone command center for multi-agency operations, the C-OTM allows access to multiple local and remote tactical radio nets allowing headquarters to monitor remote tactical communications via the Satellite or IP WAN.
The C-OTM powerful touch screen based operation, allows users real time command and control of the entire existing communications infrastructure.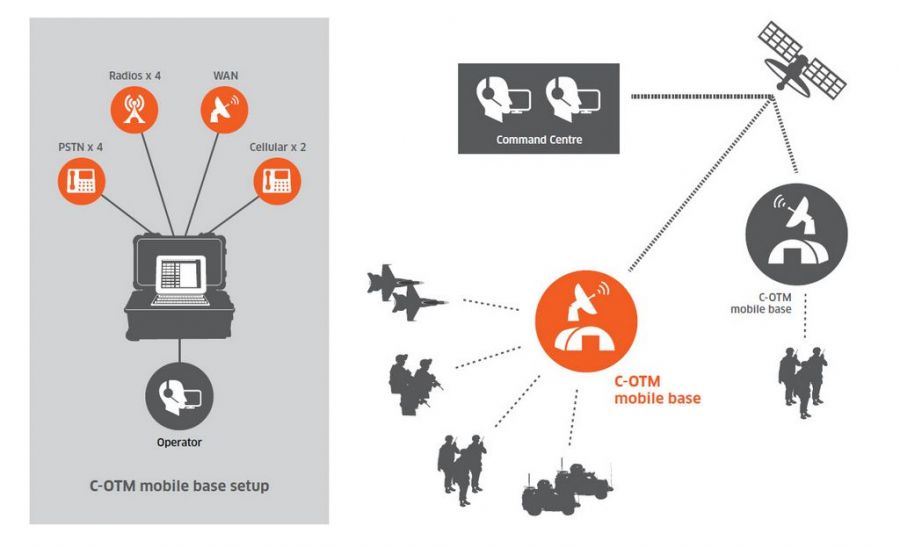 Software Configurable
C-OTM is based on the world leading SwitchplusIP® product and is software configurable. The system offers flexible and seamless communications between IP, digital and analog communications devices using VoIP-based technology.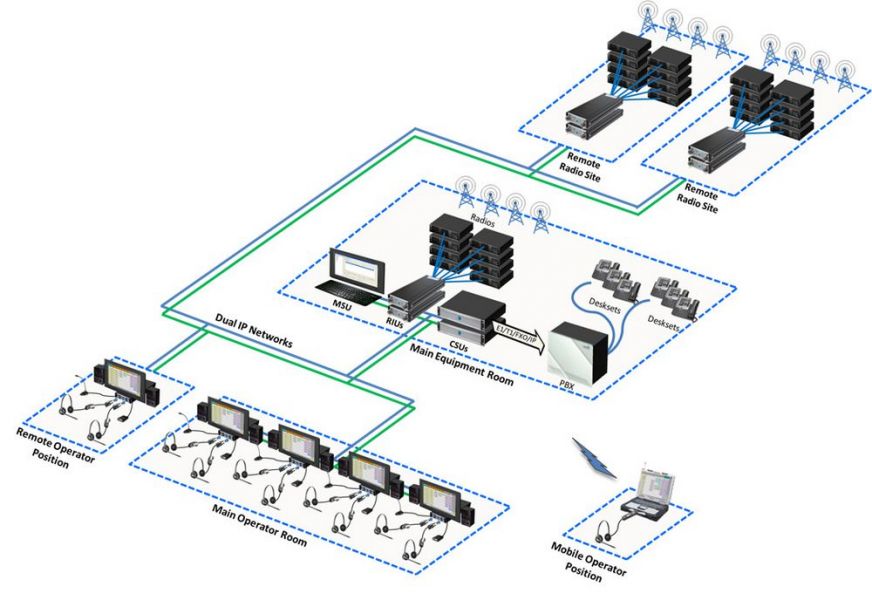 Specifications
PHYSICAL CHARACTERISTICS
> Dimensions: 56 cm (l) x 35 cm (w) x 23 cm (d)
22" (l) x 13.8" (w) x 9" (d)
> Weight: 17 kg (37.4 lbs) approx
POWER
> AC 110–240 VAC
> DC 11–32 VDC
> AC or DC switch
CONNECTIVITY (MIL CIRCULAR CONNECTORS)
> Ethernet: 3 x IEEE 802.3 10/100 Base-T (1 x WAN, 2 x LAN)
> Radios: 4 x radios including serial for control
> Cellular gateway: 2 x GSM gateway channels
> Telephony: FXO x 4, IP phones (optional)
> Operator Control Unit (OCU) Ruggedised Toughbook
> Commercial headset (noise cancelling optional)
> Cables available for a wide range of radio types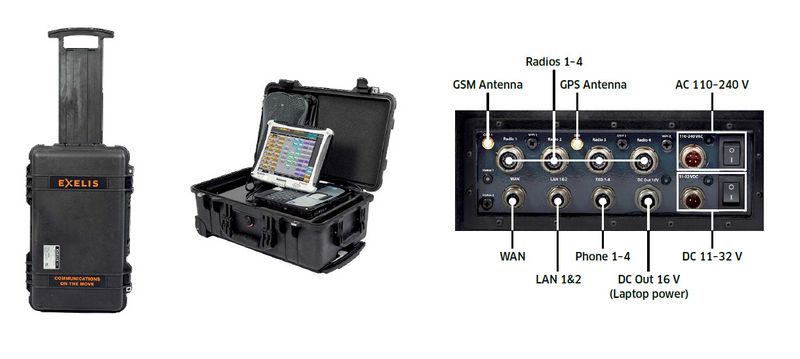 System Configurations