RC50 Email Communications Suite
Efficient and reliable HF & V/UHF Email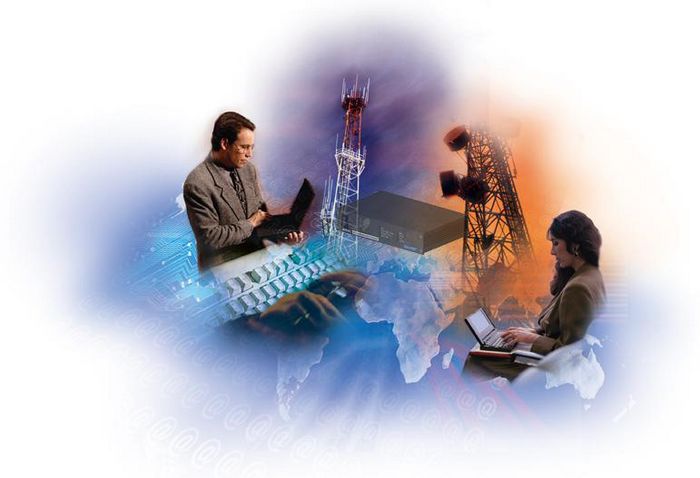 Using well known and standard applications such as Microsoft Outlook™ and Lotus Notes™ to write and read emails, the RC50 Email Communications Suite together with a AT Comms modem, offers the ability to send and receive emails efficiently and reliably over HF and V/UHF radio links, utilizing existing radios.
Higher Throughput
RC50 compresses all emails, translating to higher throughput and shorter time on air.
A feature called, Email prioritization, results in high priority emails being sent first. Longer lower priority emails can be preempted by shorter higher priority emails. Should the transmission of an email be interrupted or preempted, the interrupted email will be automatically resumed.
More Effective Channel Usage
By monitoring the signal quality and adjusting the data rate in accordance with the link quality (DRC), the RC50 continually maximizes data throughput. When a radio channel is no longer viable for communication the modem's ALE function is used to select a different channel for continued communication (ALM channel change).
The RC50 graphical user interface (GUI) allows for easy configuration of the HF Network. The GUI structures status information to allow the administrator to pinpoint faults, failures and inefficiencies in network.
Radio operators have complete control whether they use the RC50 for data or voice transmission. The data modem senses the PTT signal allowing the RC50 to automatically stop data transmission when the user switches to voice transmission.
Multi frequency support
Using the Automatic Link Establishment (ALE) function of the modem to enable efficient multi-frequency operation, the RC50 simplifies the radio network configuration by providing pre- configured network configurations.
AT Comms Data Modems 2G ALE function provides MIL-STD-188-141B Automatic Link Establishment (ALE). The 2G ALE setup is automatically done by the RC50 based upon a pre-configured HF network.
Features:
Email over HF and VHF/UHF error free data communications
Compression
Resumption
Combining
Prioritized
Internet email
Microsoft Outlook™ Compatible
Supports attachments
SMTP, RFC 2821
POP3, RFC 1939
ARQ data Protocol
Based upon STANAG 5066 v1.2
Automatic Data Rate Change (DRC)
Automatic Link Maintenance (ALM)
Simplified Administration
Easy network configuration
Frequency Planning
Configuration of email addresses
Platforms
Windows 7
Windows 2000
Windows XP
Windows Vista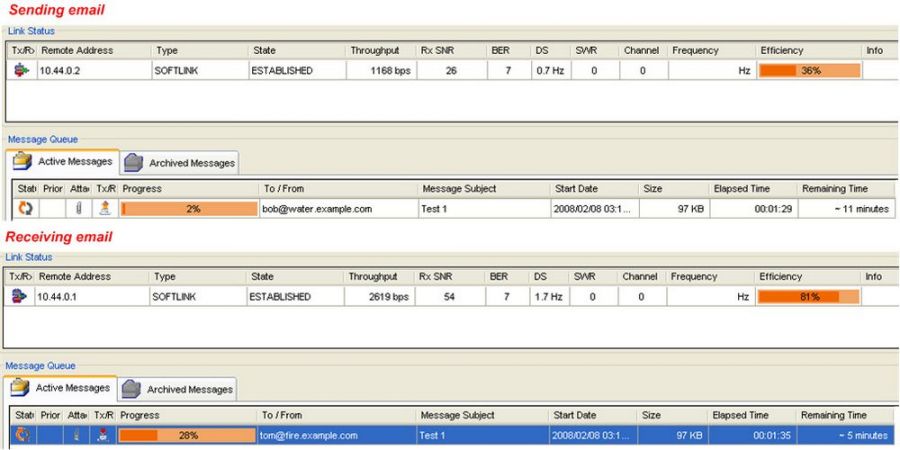 RC50 Email Communications Suite GUI
CATEGORY
CAPABILITY
Data Link Protocols
STANAG 5066 based data-link protocol
STANAG 5066 Stack
ALE (Automatic Link Establishment)
ALM (Automatic Link Maintenance)
DRC (Automatic Data Rate Change)
ARQ Data (Automatic Repeat on Request)
Collision Avoidance and Recovery
Network Planning
& Configuration
Network wide 5066/ALE Addressing
HF frequency planning & selection
HF Messaging Clients
Compressed Email Client (based upon CFTP)
Email Client
Interfaces
POP3 (RFC 1939, excluding APOP)
SMTP (RFC 2821, excluding authentication)
HF Message
Management
Message resumption
Message grouping to destination
Priority-based message queuing
Message delivery failure notification
Pull-messaging functionality
Modem Interfaces
Remote Control (RS-232, Data + Modem Control)
Ethernet (Data + Modem Control)