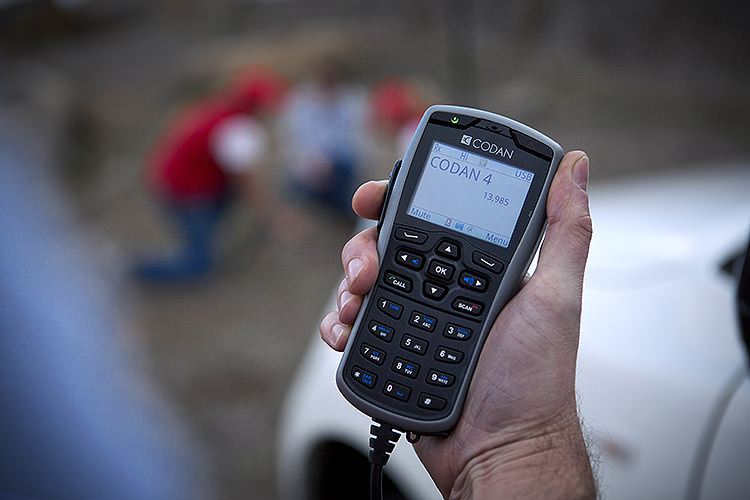 AT Electronic and Communication Ltd is pleased to announce the launch of the Codan Envoy™, a software-defined HF radio platform. The Envoy provides the advantages of software-defined radio which are the ability to add new capabilities to the radio through software upgrades—in an affordable commercial platform.
The Codan Envoy is now the most advanced commercial HF radio in the world, and sets a new standard for HF radio. The Envoy provides customers the peace of mind of future upgradeability as a software-defined radio, combined with legendary Codan performance, reliability and support.
The Envoy provides users with advanced internal features such as automatic link establishment, encryption, high-speed data, GPS and IP interface. A true digital radio, the Envoy offers scalable solutions for mobile, deployed and base station requirements.
The Envoy, with an icon-based user interface inspired by today's smartphones, incorporates an intuitive and simple to use, high resolution, colour, graphical user handset for radio operation and control.
The state-of-the-art user interface of the Envoy advances ease of use for an HF radio, while the IP capability enables customers to seamlessly integrate the radio into their communications networks, making HF more accessible.
The Envoy continues the decades old tradition of high quality HF radios which have been synonymous with Codan brand and AT Electronic and Communication Ltd.
For further information on the Envoy – please visit this link
https://at-communication.com/en/hf-ssb-transceiver/codan/hf_ssb_transceiver_codan_envoy_sdr_software-defined-radio.html
or feel free to contact us directly.