Pan/Tilt unit - Searchlights with remote controled
Application
armored vehicles
cars (police, army, security)
boats, helicopters
automatic stations
perimeter control
border security
private security
Pan / Tilt + extremely powerful searchlights
Searchlight with an amazing luminous flux of up to 7500 lumens was designed to be used under extreme
and harsh environmental conditions. With a maximum beam distance measured according to US standard
ANSI/NEMA FL1, our searchlights belongs among the most powerful searchlights in the World. Its low weight and high power output enables the searchlight to be used in extreme conditions. Fast and precise Pan/Tilt unit with powerful searchlight will satisfy the most demanding needs for many applications by military personnel, police, security agencies, firefighters, mining & tunneling & caving, SAR teams.
Our products represent a combination of extreme power and beautiful design without any compromises. Precise machining and manufacture, modern components and high-quality materials, and the most up-to-date knowledge available in this field enabled us to create highly resistant and durable searchlights for everyday or professional use. Our searchlights systems comply with the high requirements of the relevant European standards including mechanical, impact as well as protection requirements (resistance against penetration by foreign objects or liquids).
Pan/Tilt technical specification

Movement description


Azimuth rotation
n x 360° (slip ring)
Elevation range
± 60°
Azimuth velocity
0,01°/s to 30°/s
Elevation velocity
0,01°/s to 15°/s
Positioning accuracy
± 0,1°
Electrical interface
Input voltage
12-24V
Power comsumption
50W
Searchlight
max.100W
Environmental and physical description
Operation temp
-25°C to 60°C
Storage
-40°C to 70°C
Weight
5,5 kg
Dimmensions (LxWxH)
265x180x315 mm

Pan/Tilt remote control specification
ON / OFF switch Pan / Tilt
ON / OFF switch searchlight
Reset button
3D Joystick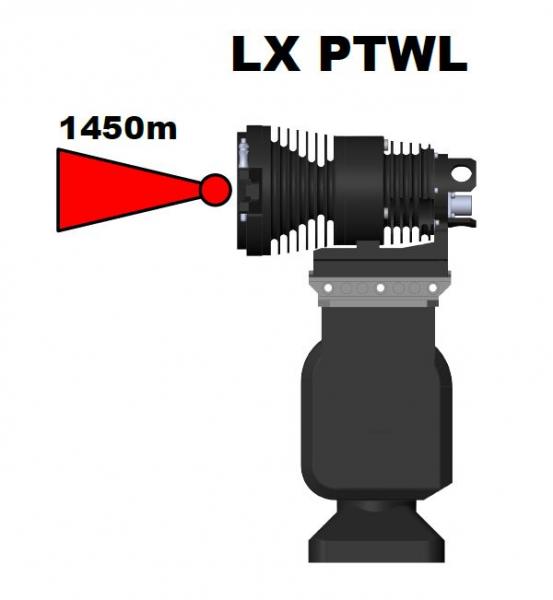 Light power - 50W / 5400 lumens (distance certified - ANSI NEMA FL1)
Built in infrared filter - 850nm (950nm)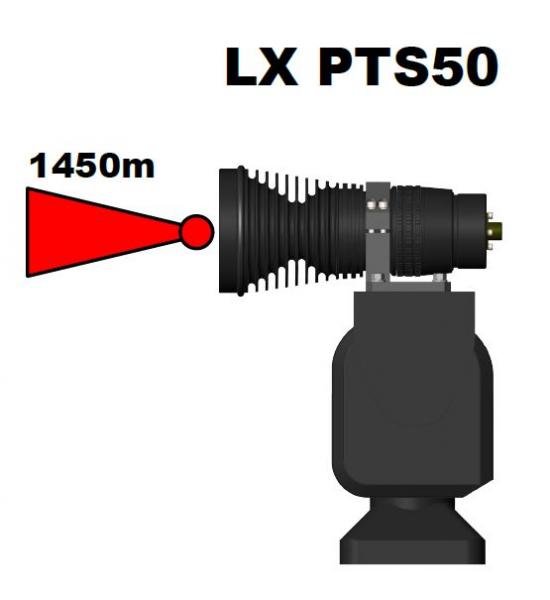 Light power - 50W / 5400 lumens
(distance certified - ANSI NEMA FL1)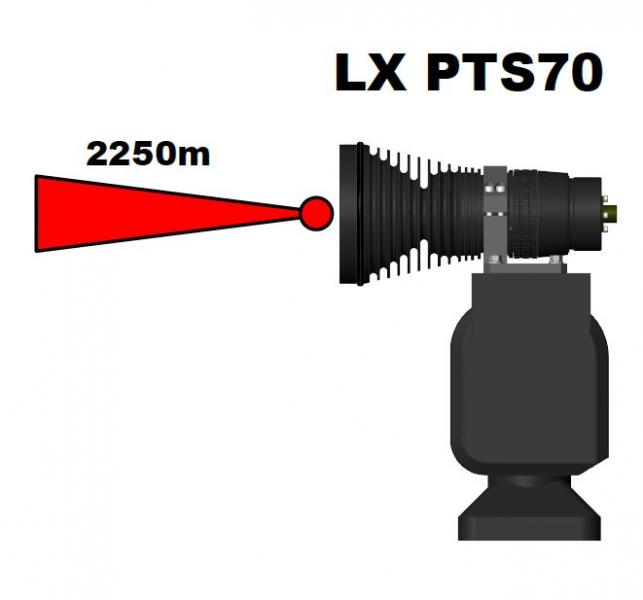 Light power - 70W / 7500 lumens
(distance certified - ANSI NEMA FL1)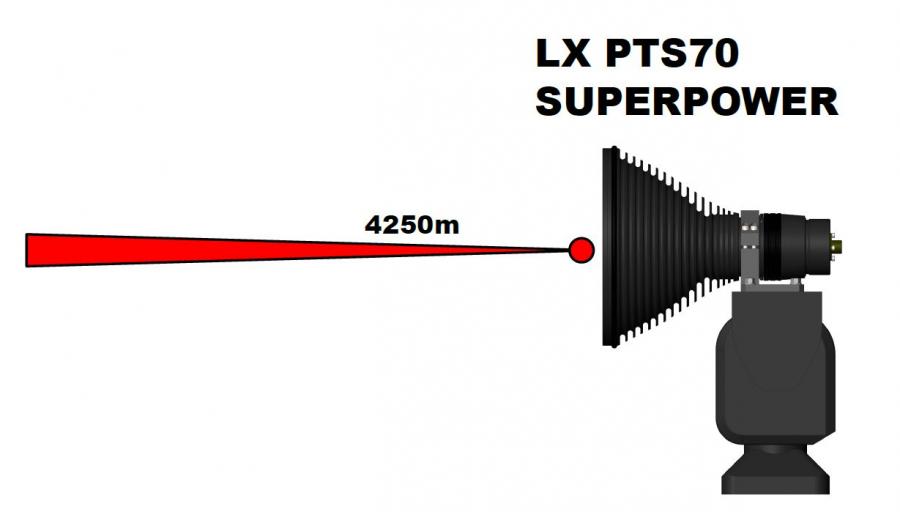 Light power - 70W / 7500 lumens
(distance certified - ANSI NEMA FL1)