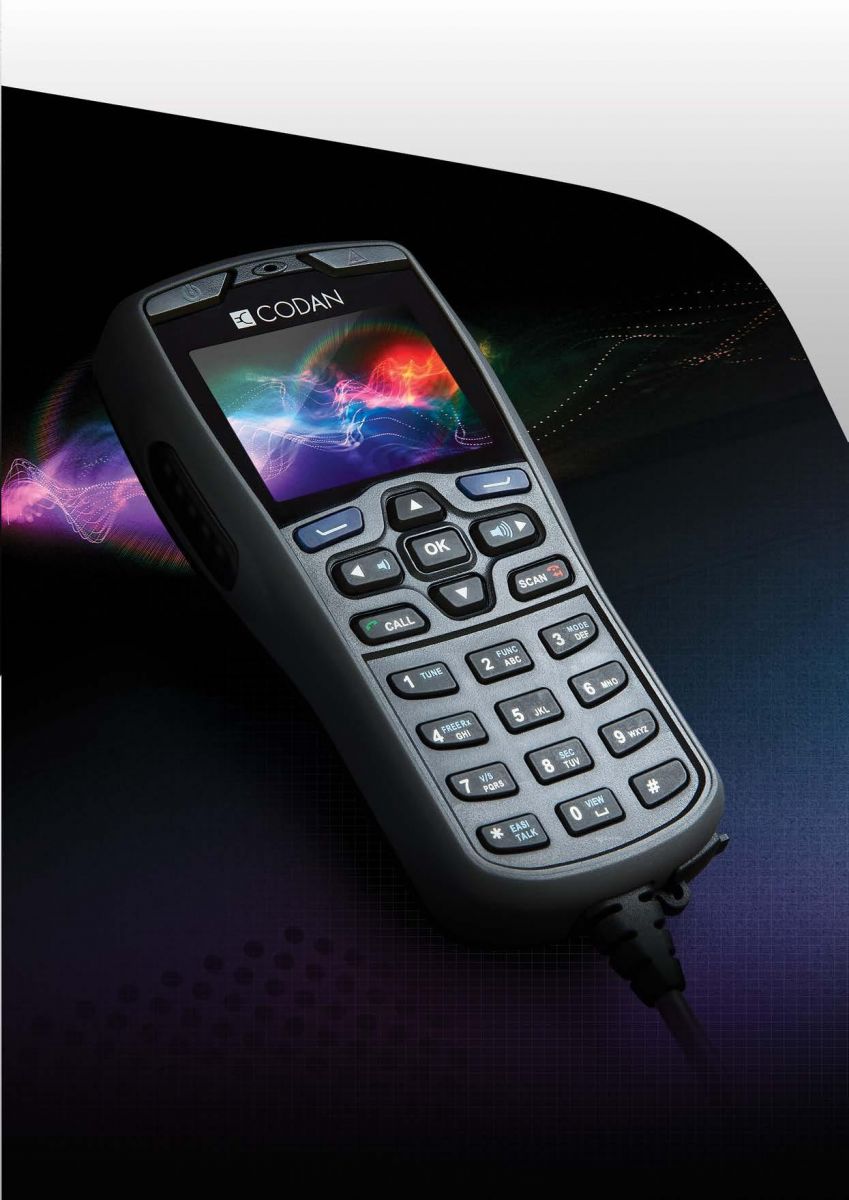 AT Communication International is pleased to announce new Firmware Release in Codan Envoy™ Transceivers. Now all Codan Envoy™ Transceivers supplied with Envoy™ Firmware V1.09.
New features added in Envoy™ Firmware Release V1.09:
- ISB Support for 2G HF Data Modem. ISB mode should only be used if the Envoy™ has an internal 2G data modem. Data Modem in conjunction with RC50-C software allowed to provide higher data rate up to 19200 bit/s on HF channel. For using internal 2G data modem with ISB option need to ordered Fan option and 2.7kHz filter option for optimum data performance.
- A maximum of four control points (CP) can now be assigned for the one Envoy™ RF Unit. Each control point can be registered with the RF Unit and assigned a unique self ID-address. For each Control Point assigning self addresses and registering multiple control points.
- Envoy™ Firmware V1.09 now has French Language for all Control Points. If French language is required this can be ordered using part number 15-10601.
- If required the Control Point operator now has the ability to restart the RF Unit from the General / Restart RFU menu. This feature is especially useful in remote control systems where a restart of the RF Unit is required due to some profile changes made. Default Power Down Function is now available for both desk console and handset control points. The introduction of the handset Power Down Function has been made available for use with future products e.g. Envoy™ Smartlink. .
- Default Power Down Function now is available. The Default Power Down Function allows You to select between "Power Down Control Point and RFU" or Power Down the "Control Point only". This setting can be found in the Settings/Control Point menu of the control point and TPS. This function is useful when controlling an Envoy™ over Ethernet or you have multiple control points.
For more information, please visit our pages:
https://at-communication.com/en/hf-ssb-transceiver/codan/hf_ssb_transceiver_codan_envoy_sdr_software-defined-radio.html
https://at-communication.com/en/hf-ssb-transceiver/codan/envoy-smartlink.html