AT DVIS - BCU - Basic Crew Unit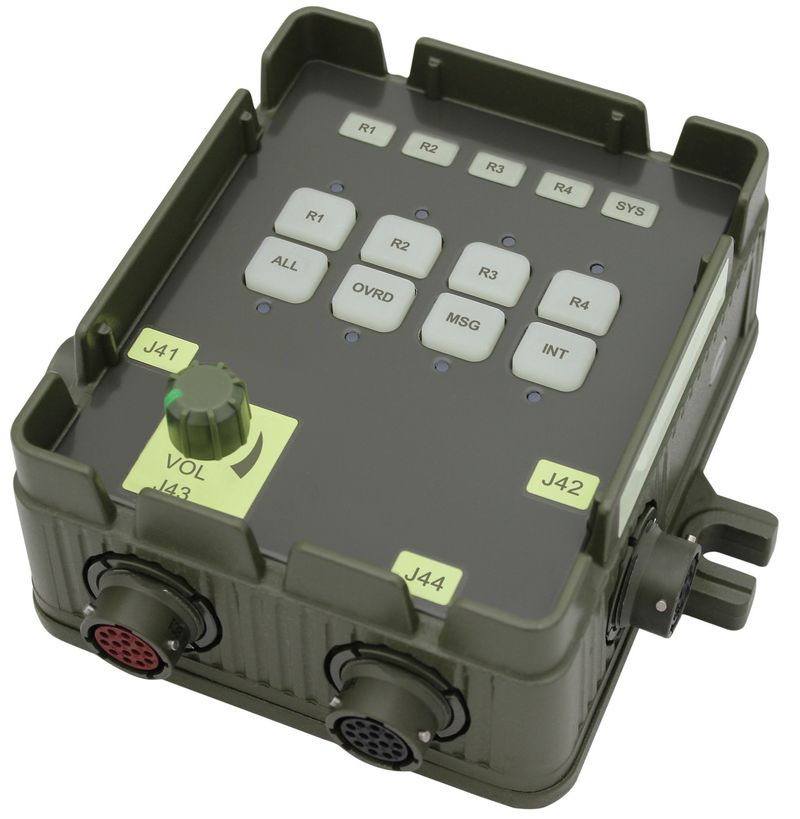 The Basic Crew Unit (BCU) is a simplified, easy-to-use, crew station for direct internal communication and for using the radios in the vehicle as authorized by the Commander (using ACU). Like the ACU, this BCU module also contains a DSP that controls its functions, and features Dynamic Noise Reduction and VOX activation for clear, reliable communication.
Both ACU and BCU come with one connection for headset, and another connection interface for General Audio Input/Output (GAIO).