TW-135 TSM Shadow HPR
AMPLIFIED POWER
The TW-135 TSM Shadow HPR provides the same RF characteristics and networking capability as the TW-900/950 TSM Shadow handheld radio, including 2-channel audio, up to 32 talk groups, and an expanded side-connector. The TW-135 delivers 20 W transmit power in UHF and L/S-bands for vehicular or manpack form factors.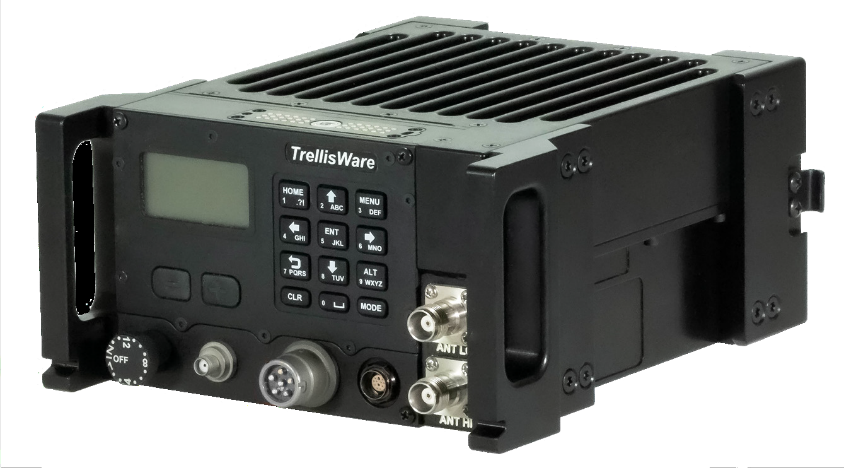 EXTENDED NETWORK RANG
Because of its powerful networking performance, the TW-135 TSM Shadow HPR allows for reliable communications as the network grows and moves. The TSM waveform enables robust networking in harsh RF environments or in highly mobile operations. On-the-move communications are the norm with the TSM network's wide frequency range and fast network adaptability. It can scale a network consisting of a few nodes to hundreds of nodes in a single RF channel, and even connect multiple networks together.
RELIABLE IN HARSHEST CONDITIONS
The TSM waveform provides the only Mobile Ad-Hoc Networking (MANET) solution with field-proven, cutting edge Barrage Relay technology. This innovative technology uses unique digital signal processing and cooperative combining techniques to take advantage of multipath reflections and relays in harsh RF environments. The result is massive scalability and fast network adaptability.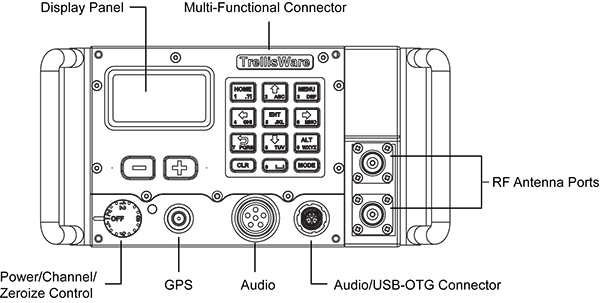 TSM SHADOW RADIO SPECIFICATIONS
Physical Overall Size (Without Handles)
8.63 cm H x 16.38 cm W x 20.27 cm D
8.63 cm H x 13.34 cm W x 20.27 cm D
Weight (R/T only)
6.40 lbs. (2.90 kg)
Frequency Range
• L-UHF: 225–450 MHz
• U-UHF: 698–970 MHz
• L/S Bands: 1250–2600 MHz
Configurable Bandwidth
1.2, 3.6, 10, 20, 40 MHz
Transmit Power
100mW, 2W, 5W, 10W, 20W
Battery Life
8 hrs on a 8.7Ah Rechargeable Battery
Environmental
MIL-STD-810G
Operating Temperature Range
-20°C to +55°C
Water Resistant
IP67
Connectors
• ODU Data/Audio, 6-Pin Audio, TNC RF, S MA GPS
• 36-pin top connector
Audio Encoding
AMR 5.9, MELPe, AAC Audio
Video Encoding
SD and HD H.264
Waveform
TSM Release 6
Networking

Network Coverage
• Mobile Ad-hoc Networking
• Multi-hop – Up to 8 Hops
• 400+ Nodes in a Single RF Channel
• Robust in Harsh RF Environments
Communication Services
• Simultaneous Voice, Data, PLI
• Up to 32 Voice Talk Groups
• Built-in GPS
• IP Support – IPv4, IPv6; Unicast, M ulticast, Broadcast; TCP, UDP
Security
• AES-256
Application Support
• Built-in Web Applications
• Over the Air Remote Control
• APIs for 3rd Party Integration
• PLI with CoT, KML, and JSON
• Integration with Android applications
APPLICATIONS
• Designed specifically for vehicular mounts and manpack use
• Bridges multiple TSM networks together
• Provides long-range transmissions as a backhaul in challenging environments
• Extends geographic network range with high power
• Operates with other TSM-enabled products