TrellisWare TW-400 CUB
TrellisWare The Small, Rugged, Sensor Handheld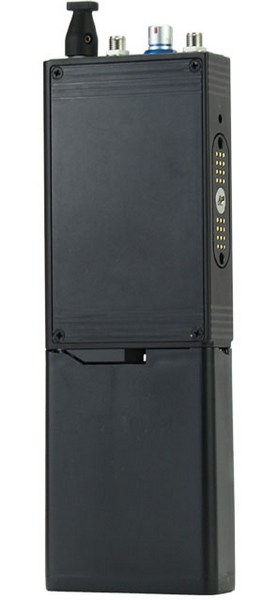 TrellisWare TW-400 CUB is ideal for missions requiring sensor technology in a small form-factor handheld radio. CUB keeps your network low profile with an on board analog-to digital H.264 encoder, power conserving sleep modes, and local triggers.
CUB brings mobility and connectivity to critical situations or in challenging RF environments, including urban or rural, ground or air, in-ship, and long range distances. This portable radio is a receiver, transmitter, and relay all in one and can be left unattended for remote sensor access and control.
CUB is powered by TSM™ delivering reliable and robust high-speed wireless IP networking coverage. TSM is a completely self-forming and self-healing infrastructure-less mobile mesh network with unmatched scalability. CUB maintains 12 independent cellular quality voice channels while simultaneously supporting multiple video streams, data, and Position Location Information (PLI).
TSM Benefits
Infrastructure-less MANET
High-speed wireless IP networking
Self-forming, self-healing
Scalable to 200+ nodes
Robust in harsh environments
Non-routing network
TW-400 CUB Features
Onboard H.264 video encoder and video server
Sleep modes for extended operation time
Connects multiple networks with gateway functionality
Connect Multiple IP Networks
Extend network range by cross-connecting multiple IP networks deployed. The CUB radio effortlessly bridges a TSM and an external IP network together with CUB's built-in gateway feature. In this way, connect to a very small aperture terminal (VSAT) for a satellite network link that works as a backhaul to a wider enterprise network.
Sensor Dongle
Control all IP sensor traffic with CUB's sensor dongle accessory. Conveniently collect information, surveillance,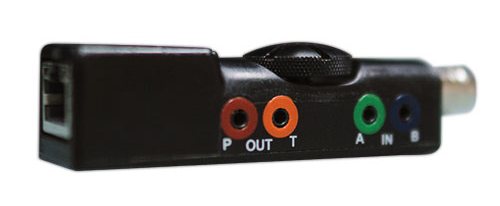 and reconnaissance (ISR) for any mission, and leave it unattended as a ground sensor for perimeter or motion detection. The sensor dongle features an Ethernet connector, analog video input, power output providing a constant 3.3 V power source, and power saving trigger inputs and outputs.
Specifications
| | |
| --- | --- |
| Size | 4" (H) x 2.5" (W) x 0.9" (D) |
| Weight (R/T only) | 10 oz |
| Frequency Range | 1775–1815 MHz, 2200–2250 MHz |
| Occupied Bandwidth | 20 MHz, Configurable to 4 MHz |
| Transmit Power | 2 W |
| Input Power | 6–18 V DC with Power Adapter |
| Battery Life | 8 Hours with 32 Wh Rechargeable Battery |
| Environmental | MIL-STD-810G |
| Water Resistant | 2 M Immersion |
| Connectors | LEMO Audio, SMA RF and GPS Antennas, 24-pin for Dongles |
| Data Rate | 8 Mbps IP Throughput per Channel |
| Audio Encoding | AAC Audio, AMR 5.9 or MELPe |
| Audio Latency | 3 Hop < 275 ms, 8 Hop < 400 ms |
| Video Encoding | MJPEG or H.264 |
| Net Entry Time | < 1 Second |
| Waveform | TSM |
| Routing | Barrage Relay™ networking |
| Modulation | Constant Envelope |

Common TSM Networking
Network Coverage
Mobile Ad-hoc Networking (MANET)
Range – 26 Mile LOS per Network Hop
Multi-hop – Up to 8 Hops
200+ Nodes in a Single RF Channel
Robust in Harsh RF Environments
Communication
Services
Simultaneous Voice, Data, PLI
12+ Cellular Quality Voice Channels
Up to 12 Real-time Video Streams
Built-in GPS
IP Support – IPv4, IPv6; Unicast, Multicast, Broadcast; TCP, UDP
Security
AES-256
OTAR, OTAZ
Remote Disable
RSA-2048
SHA-256
Application Support
Built-in Web Applications
Over the Air Remote Control
APIs for 3rd Party Integration
PLI with CoT, KML, and JSON
Integration with Android™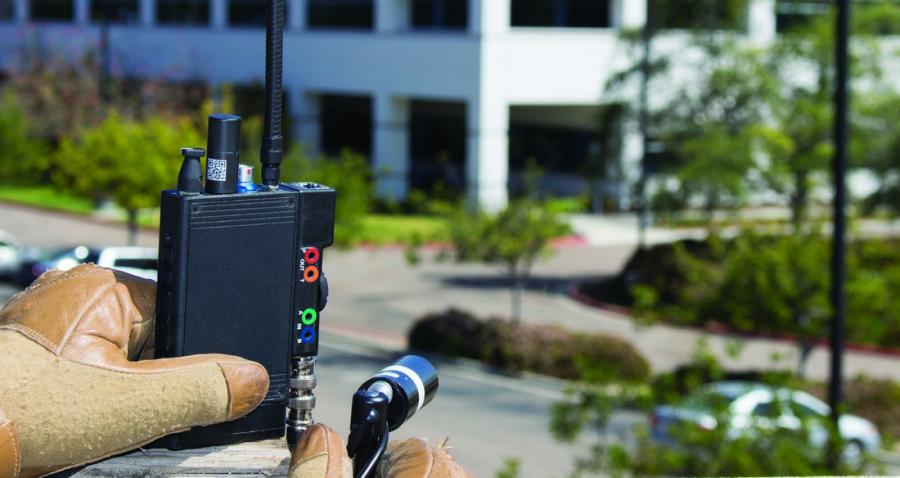 Applications
Sensor technology provides awareness of physical or environmental conditions
Constant real-time intelligence for warfighters, first responders, miners, ISR, and in-ship
Wear, access remotely, or leave unattended as a receiver, transmitter, and relay
Robust RF connectivity in highly dynamic environments
Operates with other TSM products