KAZHAN-3К15 / 3К22 Optoelectronic Modules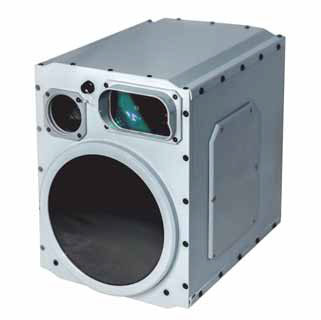 Devices of KAZHAN series are multispectral optoelectronic devices intended for use as a part of surveillance, reconnaissance and fire control systems.
Depending on the model type, KAZHAN devices are used in stationary look-out stations; as a part of autonomous combat modules; on armored vehicles; as a part of shipboard surveillance and fire control systems.
KAZHAN has several detection channels (1-3) in different spectral bands (visible, SWIR, MWIR, LWIR) and a rangefinder channel.
Digital processing unit as a part of OEM KAZHAN provides primary and secondary digital image processing; automatic target detection; target tracking; raw data recording; data transfer to a central observation post in digital and analog form.
KAZHAN devices are equipped with standard interfaces and can be easily integrated with other hardware.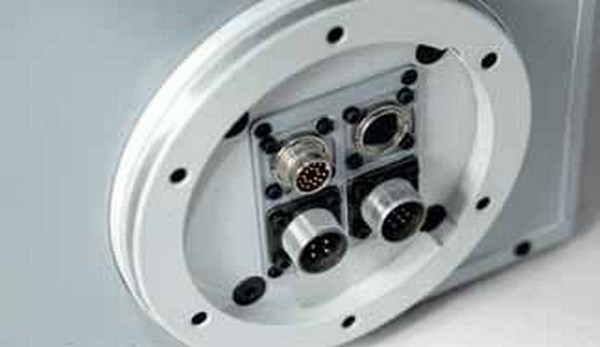 TECHNICAL CHARACTERISTICS
THERMAL IMAGING CHANNEL
T1
T2
Type of camera
uncooled
Detector
640 х 512 17μ 8-14μ
Sensitivity
< 30 mK
Focal length
150 mm
25 ÷ 225 m
Objective F number
F/1.0
F/1.5
Angular field of view (H x V)
6.2° x 5.0°
25° x 20° ÷ 2.7° x 2.2°
Recognition / Identification (human)
4.2 / 1.5 km
6.5 / 2.0 km
Recognition / Identification (vehicle)
10.0 / 3.6 km
16.0 / 5.0 km
DAYTIME CHANNEL
С1
Type of camera
CMOS
Detector
1/4" CMOS 1280 x 1024 60fps
Lens focal length
3.5 ÷ 150.5 mm
Angular field of view (wide)
H : 45.92° х V : 38.2°
Angular field of view (narrow)
H : 2.7° х V : 1.8°
Sensitivity
chromatic image: 0.5 Lux/F1.4, monochromatic image: 0.05 Lux/F1.4
RANGE FINDER CHANNEL
R5
Range
50-15000 m (on target with 85% coefficient of reflection)
50-7000 m (on NATO standard target with 30% coefficient of reflection)
Wavelength
1550 nm, safe for vision, invisible for night vision
Beam divergence angle
0.3 mrad
Measuring frequency
10 Hz
DIGITAL SIGNAL PROCESSING MODULE
Е1
Formation of the auxiliary video information
aiming marks: textual and graphical
Movement detector
automatic detection of moving objects
Automatic target tracking
acquisition and tracking of an indicated target
Contrast / size / target speed
> 0.4 / 10x10 pixel / <150 pixel/sec
Digital image processing
combination of 2 channels by different algorithms
PERFORMANCE CHARACTERISTICS
Protection class
IP67, ice protection
Operating temperature range
-30°C ÷ +55°С
Dimensions (L x W x H) *depending on component parts
287 х 254 х 330 mm
Weight
18 kg
20 kg