TVC-4 Surveillance Camera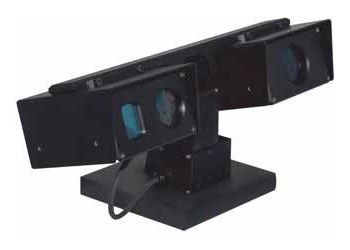 Surveillance camera TVC-4 is a new survey and search device intended for installing on various vehicles (cars, boats). The device can be used also as a supporting security tool when driving.
A distinctive feature of this model from the previous one is a built-in rangefinder with a range of up to 2000 meters and a beam of 1.6 x 0.5 m to 1 km. One more benefit of TVC-4 is an advanced design of a pan-and-tilt platform with positioning accuracy of 0.0013°. A camera is controlled by wired or wireless remote control. The device also has a function of 2x, 3x, 4x digital zoom, different color schemes and sensitivity settings for the image refinement.
FEATURES
2x, 3x, 4x digital zoom.
Sensitivity settings of the detector.
Different color schemes for the image refinement.
Manual and automatic calibration of the detector.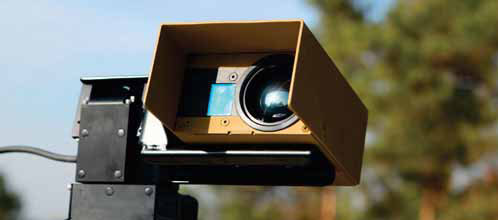 DELIVERY SET
Surveillance camera TVC-4 installed in a pan-and-tilt unit.
Display with a multipurpose mount.
Wireless remote control.
Connecting cables.
MAN SIZED TARGET
(40 mm objective)
Detection – 1280 m
Recognition – 320 m
Identification – 160 m
TECHNICAL CHARACTERISTICS
| | |
| --- | --- |
| Detector FPA | 336 х 256 |
| Objective | 40 mm |
| Spectral range | 8-14 μm |
| Field of view | 7.8° x 6.2° |
| Frame rate | 30 Hz |
| Distance measured by rangefinder, max. | 2000 m |
| Rangefinder's wavelength | 1550 nm |
| Power supply | 6-16 V |
| Dimensions (L x W x H) | 345 х 200 х 200 mm |
| Operating temperature range | -30°С ÷ 55°С |
| Weight | 3.7 kg |
| Protection class | IP65 |