NVGA-7/15 Night Vision Goggles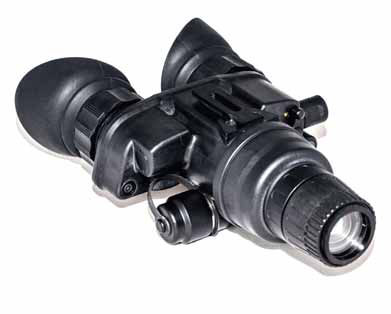 A series of night vision goggles AT is presented by a compact but rugged bi - ocular NVGA-7 and a dual-channel night vision goggle system NVGA-15. AT goggles are perfect hands-free units that meet a wide array of specification requirements. Built-in a tough and ergonomic composite housing with the highest grade optics and with simple, reliable electronics, night vision goggles AT give bright and clear night vision images.
Both NVGA-7 and NVGA-15 are equipped with high-performance Gen 3 image tubes.
Bi-ocular NVGA-7 has proven itself in combat due to its rugged, ergonomic design. It is equipped with Manual Gain Control (MGC) that gives a user the ability to adjust the brightness of the image tube in order to achieve the image highest quality under varying light conditions. It also has a built-in IR illuminator as a light source in complete darkness. NVGA-7 can be either hand-held or head-mounted and helmet-mounted.
The dismounted goggle can also be used as an excellent long range viewer (with optional optical magnifier).
A dual-channel night vision goggle system NVGA-15 utilizes two image intensifier tubes. This dual tube design provides increased depth perception and outstanding clarity. NVGA-15 is equipped with automatic brightness control, bright light shut-off circuitry, and a spot/flood built-in IR illuminator. LED indicators displayed on the screen of the eyepiece are assigned to alert the user of a low battery or to indicate that the IR is turned on.
For hands-free use, it can be worn on the included flip-up head mount or optional universal helmet mount, both of which have a built-in mechanism that will automatically turn the unit off when it is flipped up.
Night vision goggles both NVGA-7 and NVGA-15 withstand the toughest environments and can cope with any challenging task. AT goggles are the exceptional choice for hands-free usage for the casual user right through to the most demanding professional.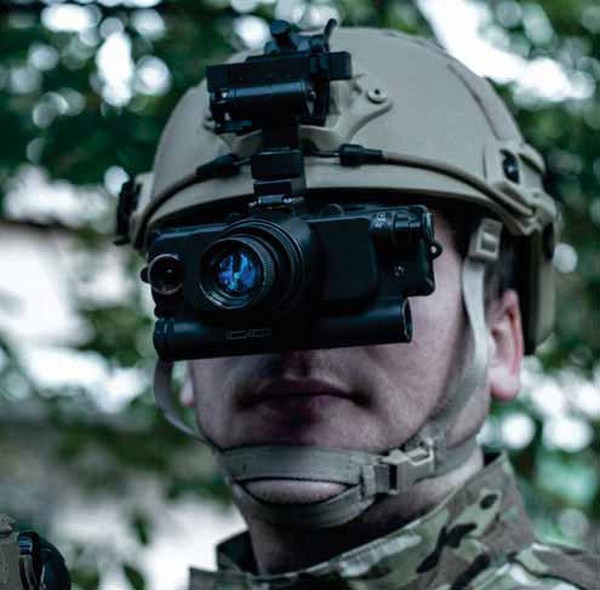 FEATURES
Built-in Class 1 covert IR laser pointer
Redundant dual-tube design
True stereoscopic vision
Lightweight & compact rugged goggle system
Head or helmet mountable for hands-free operation
Automatic brightness control
Bright light cut-off
Ergonomic, simple, easy to operate controls
Built-in Infrared illuminator and flood lens
Weather Resistant
Adaptable for use with cameras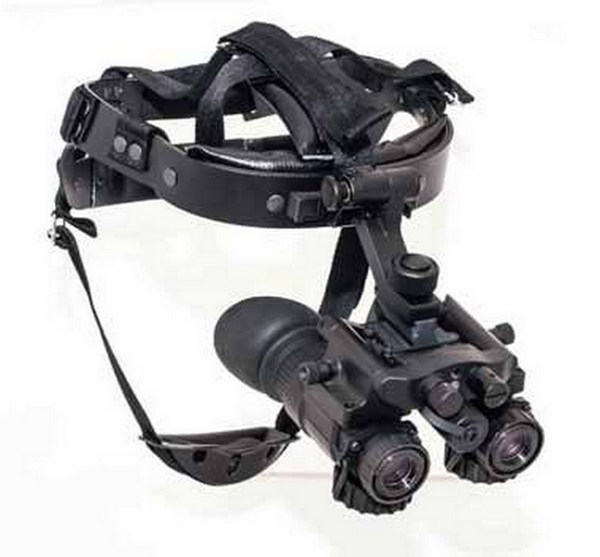 DELIVERY SET
Night vision goggles NVGA-7 / NVGA 15
Tactical bag
One lithium battery CR123A
Lens tissue
Neck lanyard
Detachable X-Long range infrared illuminator
User's manual
TECHNICAL CHARACTERISTICS
MODEL
NVGA-7
NVGA-15
Generation
III
Resolution
60-64 lp/mm
Magnification
1x standard (3x, 5x, 6x, 8x optional)
1x standard (3x optional)
OPTICS
Objective lens
27 mm
19 mm
Objective F number
F/1.2
F/1.26
Field of view (FOV)
40°
51°
Focus range
0.25 m ÷ ∞
Exit Pupil Diameter
15 mm
14 mm
Eye relief
15 mm
25 mm
Diopter adjustment
-6 ÷ +2 dpt
FUNCTIONAL FEATURES
Manual Gain Control
Yes
Automatic Brightness Control
Yes
Bright Light Cut-off
Yes
Automatic Shut-off System
Yes
Infrared Illuminator
Yes (built-in with flood lens)
IR Indicator
Yes (In FOV)
Low Battery Indicator
Yes (In FOV)
OPERATING PARAMETERS
Power Supply
CR123 Lithium 3V (1), or AA Alkaline 1.5V (1),
or any AA or CR123 type rechargeable batteries
with voltage from 1.2V to 3.2V (1)
Battery Life
up to 60 hours
up to 40 hours
Operating Temperature
-40°C ÷ +50°C
Storage Temperature
-50°C ÷ +70°C
Dimensions
165 х 120 х 61 mm
162 x 102 x 69 mm
Weight
0.49 kg
0.65 kg
Protection
IP67