TC-100 Modular Thermal Imaging Sighting System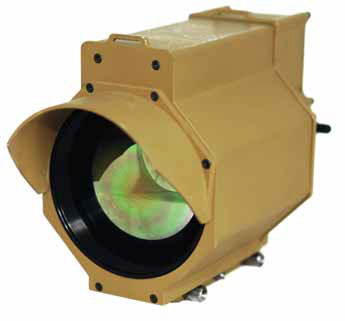 TC-100 is a modular-type thermal imaging sighting system, intended for use on a large caliber automatic weapon, anti-aircraft installations or an antitank guided weapon.
The complex consists of an optical unit TC-100, a control panel RMC-02 and a helmet-mounted display RDC-02.
A key peculiarity of TC-100 is a modular construction with an optical remote-controlled unit that has none built-in display devices and minimum set of controls.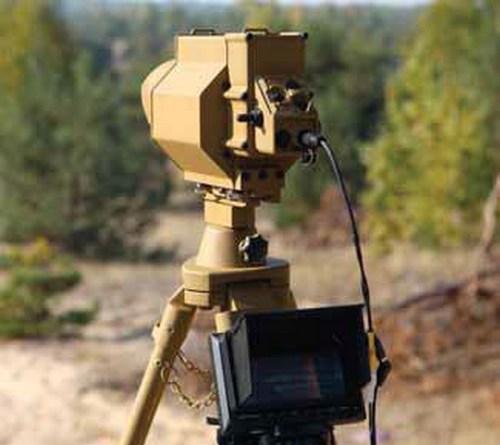 MAN SIZED TARGET
(100 mm objective)
Detection – 2450 m
Розпізнавання – 650 m
Identification – 330 m
VEHICLE SIZED TARGET
(100 mm objective)
Detection – 6000 m
Recognition – 1750 m
Identification – 900 m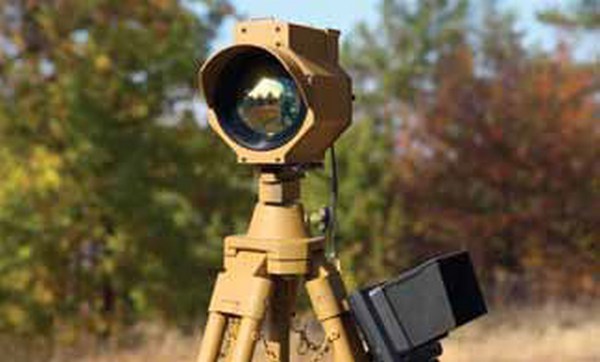 TECHNICAL CHARACTERISTICS
| | |
| --- | --- |
| CAMERA TYPE | UNCOOLED |
| Detector | 640 х 512; 336 х 256 |
| Sensitivity | < 30 mK |
| Focal length | 100 mm |
| Objective F number | F/1.0 |
| Angular field of view (H x V) | 6.2° x 5.0° |
| Recognition / Identification (human) | 2900 / 700 m |
| Recognition / Identification (vehicle) | 7000 / 1750 m |
| Optical zoom (fixed) | 4x |
| Digital zoom | 2х, 4х |
| Focusing range | 10 m ÷ ∞ |
| Click per 100 m, (vertical adjustment) | 17 mm |
| Click per 100 m, (horizontal adjustment) | 15.1 mm |
| Operating temperature range | -30°С ÷ 55°С |
| Setup time | 3 sec |
| Memory card | 8 Gb |
| Recording time | 5 h |
| 2-axis angle meter | ±45° / ±15° |
| Dimensions (L x W x H) | 270 х 177 х 125 mm |
| Weight | 3.4 kg |
| Protection class | IP65 |